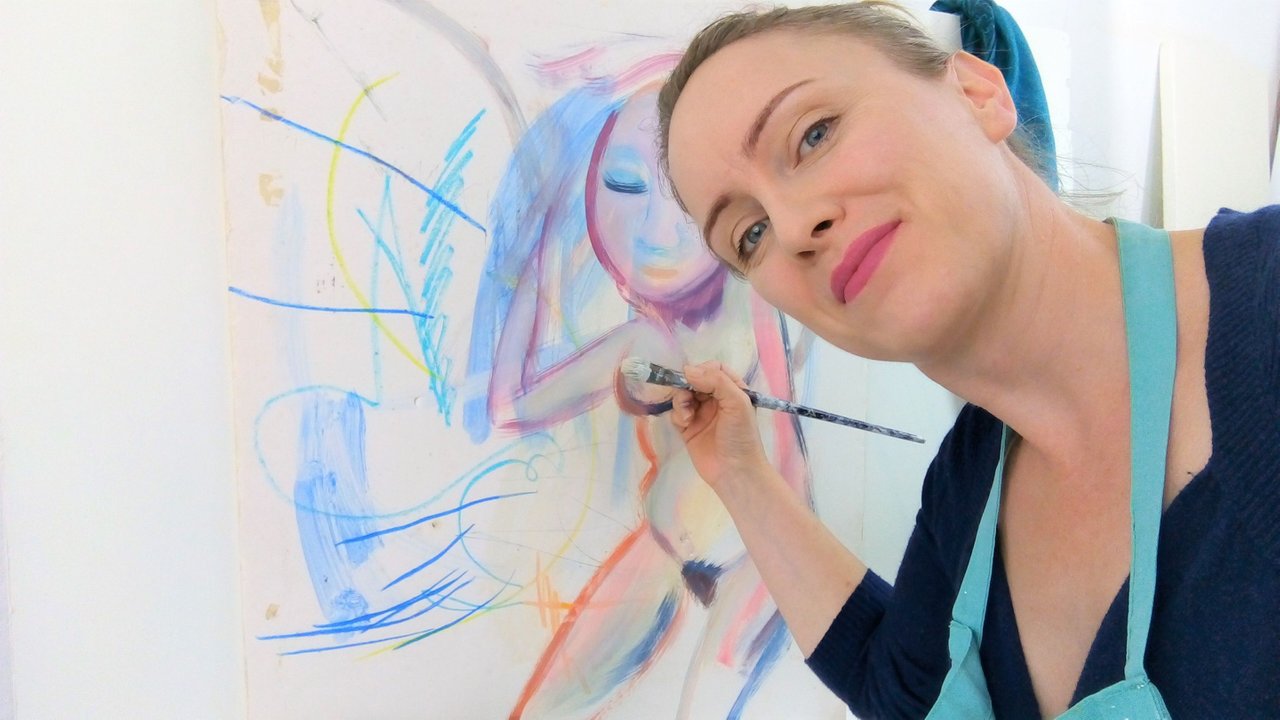 Dear Friends – here I am announcing New Live Streams From The Arthouse Studio in Guardia Sanframondi, Italy
These Painting Sessions mark a significant Stepping Fully Into Sovereignty – out of the fiscal system and away from contracts, limitations, transaction, hierarchy, struggle – and into the Divine Reciprocity of Our Collective Creative Expansion!
BEFORE WE BEGIN:
PLEASE READ THE FOLLOWING THOROUGHLY
– IT'S THE AGREEMENT IN WHICH WE ARE GOING TO MEET!
LINKS TO ENTER MEETING ROOM AT BOTTOM OF PAGE!
I can advise on any aspect of preparation beforehand – just private message me via my website and I'll send you my Signal number: Signal is a free App that appears to be the most secure and convenient right now for instant messaging.
1 materials
The best surface would be relatively large – so you can use soem physical movement in filling it. Make sure the surface is prepared for the materials you'll be painting on it with: at least a couple of layers of gesso (or simple acrylic, non-gloss) primer, to seal the surface – i.e. stop the paint from sinking into it.
If you can get access to a variety of different colours, and at least a couple of contrasting mediums – this would be ideal. If you're limited with resources, choose the primary (red, yellow, blue) and/ or secondary colours )orange, green, purple), and black and white – so you'll have the greatest range of possibilities in mixing. Quality does matter, as you master materials, but sometimes the limitation of the paint or surface you're using, or the unexpected spontaneous effects coming up from clashing materials – this can be a powerful tool in what unfolds!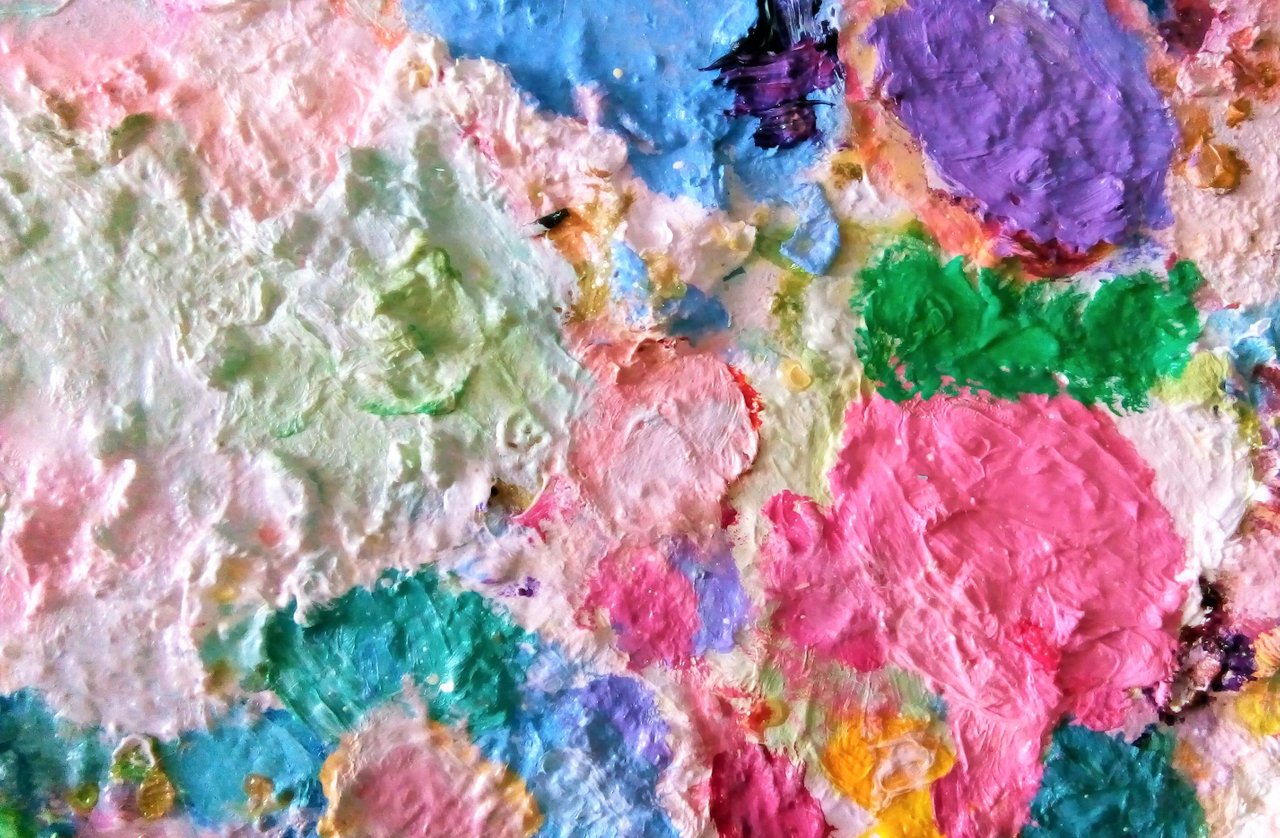 2 platforms
I'll be using Jitsi Meet to connect via both my laptop and my smartphone – so that I can show you what I'm working on, and see your work, should you set it up to be seen. The Jitsi facility allows us to meet for free, without any time limit, and without having to register any online profile or email.
Patreon is how I receive a stable monthly income – and where I stay in touch with my supporters most often. To help Holding Space for these Sessions, I'd love to work through one platform, rather than having to contact a variety of people through a variety of mediums! So I will share a public post on Patreon at a previously-agreed time, directly to the Art Studio Stream via Jitsi Meet. You'll be able to view this by being a Patreon patron, or by visiting my profile there, and checking the latest public posts.
3 presence
Our time is Precious, Sacred. This Work and this Holding Of Space is done in The Spirit Of Gift, which calls on Divine Presence and Commitment, as well as mutual Gift and Flow.
I request strongly that We All Bring the Full-Ness of our Presence into the space that we're Sharing: in this way, we will Open a Container together, that will allow the most Aligned Energy to join and flow through us.
Digital Meetings can be Power-Full (or they can be agitating!), and I intend these Sessions to be Special and Safe for us all – meaning we should endeavour to be Fully Focussed on the work, the conversation, and the collective Intention.
4 times
We're many of us in different time zones, and I have a flexible but defined perameter around the hours that I can best Create in my Studio: 4 pm Rome/ CET time is optimum for me – I'll be there on the FIRST DAY OF EVERY MONTH, for between 2 and 4 hours.
One-on-one Sessions can be more flexible, but holding collective space demands a certain equlibrium and synchrony with the Natural Rhythms of the day.
Please Always check your local time via a trustworthy site like WorldTimeBuddy.com – and be punctual, to maintain the integrity of the container that we're creating together. I appreciate that figuring out international time zones can be a bother, particularly during British Summer-Time or Daylight Savings Times… Please take full responsibility and power in being present in these Sessions, as I Will.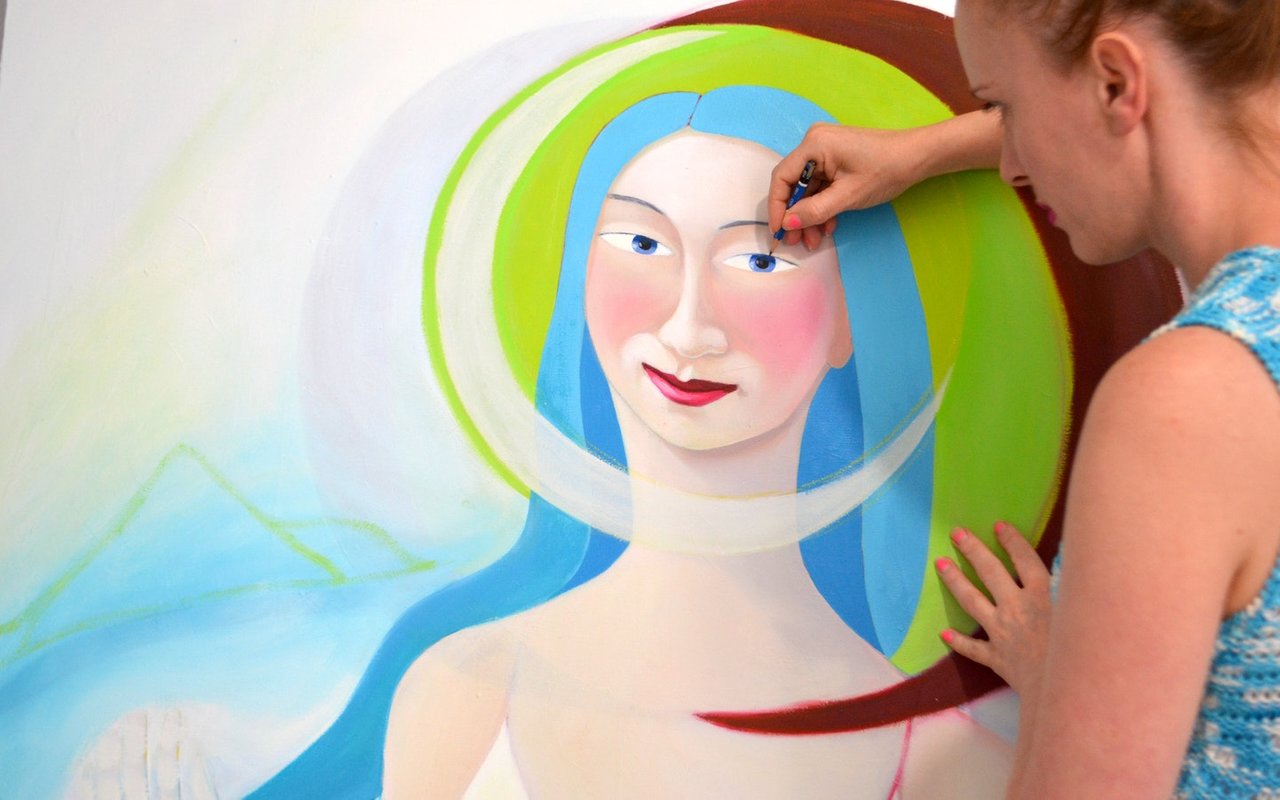 5 themes
My work is steeped in many Living Themes: I Share/ Speak to my Own Living, Expanding Consciousness around the Nature Of Life, Our Living Experience in These Times, and How We Unlock Tensions and Fear – into Synchrony and Freedom.
These Sessions that I'm opening up might Touch Some or All or None of the Following 'subjects': I Reserve All Rights and Give None, to being a conduit for whatever might come through. I do not hold a position of Power or Authority over anyone joining the Sessions, but am Free to Express Fully my Own Unique Creative Relationship Within our Shared Container – the meeting space.
I Share Generously and Freely, Always, from my Own Liberated Creative Flow and Mastery – to Yours!
Here are some areas that the 'work-shops' might touch:
---
The Deep Intuitive
Art As Gateway To Soul
Em-Body-ed Wisdom
Real Health, Sovereignty and Natural Law
Truth and Whole-Ness
The Unique Creative Genius, that we All Have Potential Within Us to Expand
Real Art, and Un-Ravelling The Distortions of The 'art' 'world'
The Sacred Feminine
Balancing the Sacred Feminine and Masculine/ Yin-Yang/ Polarity As Power
Spontaneity in The Eternal Now
Gaia-Sophia Living Consciousness (and Us Being An In-Separable Thread In This)
Navigating Current Global Crisis From Divine Em-Power-Ment
Expansive Conscious-Ness
Again, please contact me directly via my website or Patreon – linked above – if you have further questions or notes around the Sessions. I very much look forward to Creating Along-Side You,
THIS IS A DIRECT LINK TO MY MEETING ROOM ON JITSI….

Check beforehand, but you should be able to click-and-go – no need to register or anything!

Take note of the meeting links, and please read all the Before We Meet notes (these will be pasted below).
See you in my studio!
Blessings!
Click the following link to join the meeting:
https://meet.jit.si/ClaresArthouseStudio
=====
Just want to dial in on your phone?
Dial-in: +1.512.647.1431 PIN: 2483421800#
Click this link to see the dial in phone numbers for this meeting
https://meet.jit.si/static/dialInInfo.html?room=ClaresArthouseStudio
Blessings!
All Rights Reserved, None Given